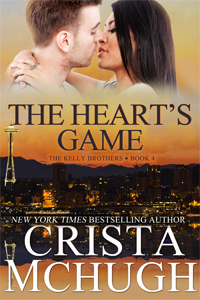 What happens at Comic-Con, stays at Comic-Con…
Robotics engineer Jenny Nguyen has given up on finding Mr. Right. So when her brother and his husband approach her to act as surrogate for their child, she sees it as her only chance to have a child and accepts. One week after she initiates the process, however, she meets a man who gets her heart pumping for all the right reasons and gives into the temptation. When the test turns positive, she's believes she can't handle both the pregnancy and dating, but she underestimates how persistent a Daniel Kelly can be.
When surgeon and gamer-geek Dan meets a pretty woman dressed as a Sailor Scout at Comic-Con, a roll of his lucky 20-sided die tells him he should take a gamble on her. One night of passion leaves him longing for more, but Jenny's refusal to return his calls afterward leaves him wondering if the attraction was one-sided. An accidental discovery of her pregnancy has him convinced the baby is his, and he'll stop at nothing to win her heart.
Excerpt Coming Soon
Coming July 7, 2014